Much of London has been coated in the rich history it has often been known for. With a never-ending list of historical places, you can visit, from museums to architecture, seeing all of London seems an impossible task.
But, did you know that there are some beautiful historic hotels which you can also stay in which have a history of their own? This is because, much before the industrial revolutions, staying in London was a luxury, many people couldn't afford. Flash forward, it's been possible by hotels incorporating the comfort of now, with the history of the past. At the same time, many have kept the original fireplaces, ceiling art and chandeliers.
Staying in one of these London hotels will be a lesson in history itself, so here are some of the ten most historic hotels in London, and what makes them so famous.
Top 10 Historic Hotels In London
In the heart of Mayfair, stands the Brown's Hotel. Opening its doors in 1937, the Brown's Hotel has been the place many Oscar winners, scientists, politicians and even musicians have come to rest their heads. But, what has made this iconic hotel famous is being the first site of the telephone call by its inventor, Alexander Graham Bell.
It also was one of the only hotels at it's time to allow women inside it's club and survived not only the Victorian era but the World Wars. If anything, over time this hotel has expanded, and while it's appearance may have differed, there are significant pieces throughout which remain the same as the day they were first installed. Well, except for a lick of paint.
Described as effortlessly stylish, this hotel is close by to one of London's best-connected Underground stations.
With the Great Northern Hotel being one of the oldest railway hotels in London, you know the walls have many secrets to spill. While the hotel has balanced the decor of the past and the present carefully, it has kept it's curved exterior. Inside it's doors, the passageway cutting between the floors have remained, previously allowing the wide skirts of Victorian women to pass. Every inch of this delightful hotel will remind you of the years which have passed, making nods to sleeper trains and other moments in railway history.
While this impressive hotel stands with 244-bedrooms and 20 meeting rooms, this remarkable hotel has been through a significant facelift. Originally opening in 1873 as the Midland Grand Hotel, when the Midway Railway Company wished to expand into running a hotel, it closed in the 1930s due to being outdated for a hotel. This was due to the fact there were no bathrooms at the time, having been designed in a time of chamber pots and servants emptying them.
Thankfully, in 2011 with a name change, it reopened its doors for what it is known as. With its grand staircase, making a notable appearance in a Spice Girls video, and the exterior shot of this hotel in one of the Harry Potter films, it isn't just the vast history this hotel has been through, but the moments in time it's been frozen in.
Located in the Strand, this Grade-II listed building has had a vast host of guests staying inside of it such as Frank Sinatra, Judy Garland, John Wayne and many others. Built to be the first deluxe hotel, it became the reason it managed to host so many famous guests.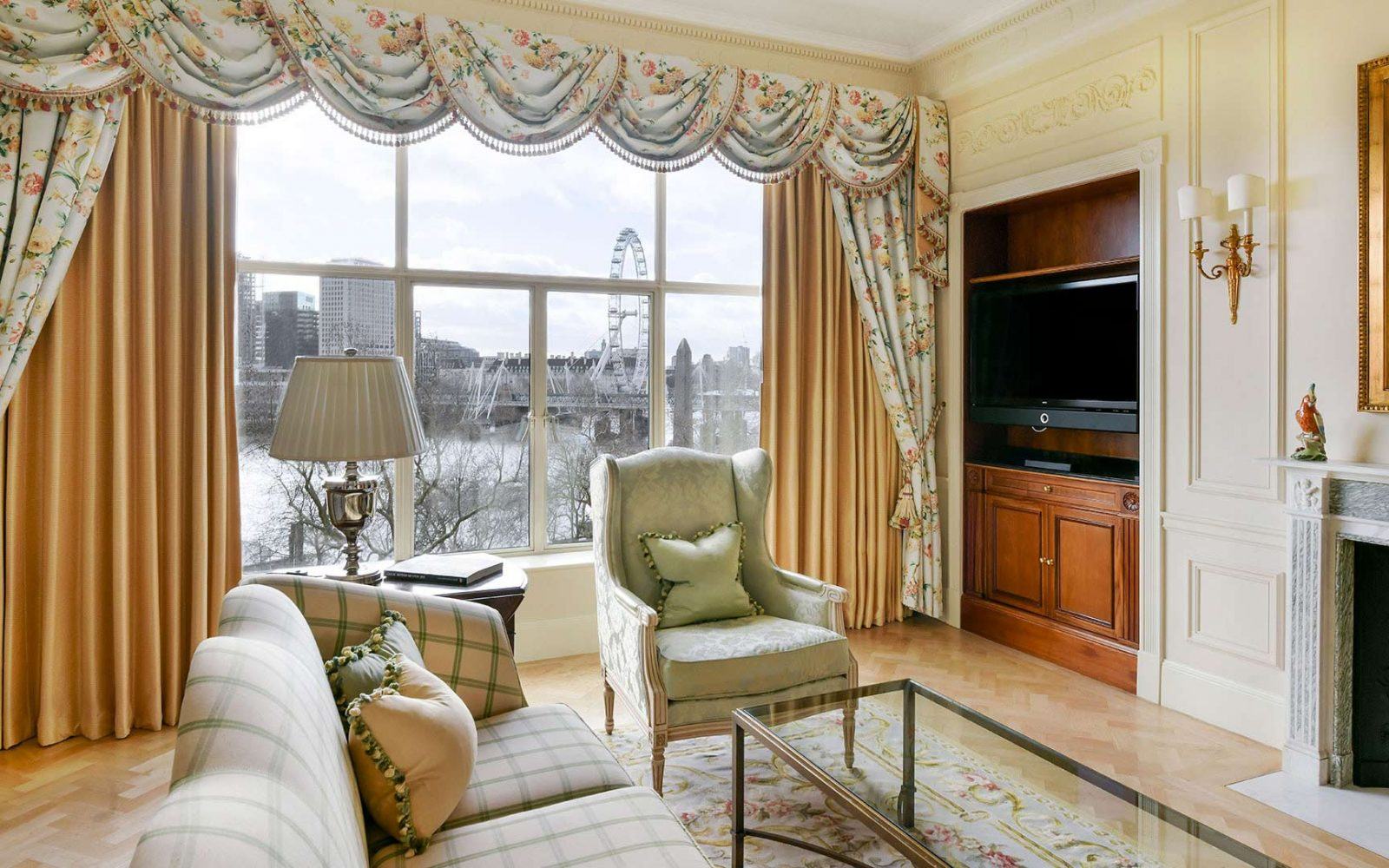 The Savoy Hotel boasted a theatre, which became the first public building in Britain to be lit entirely by electric lights, allowing guests staying in the hotel to turn off their own lights in their rooms. Over the years, a lot of care had been undertaken to maintain the Savoy's appearance. It's important to note as this has occurred from the moment it opened to even now. And, while it has gone through sympathetic restoration, keeping the frills of the yesteryears but with a modern facelift, it has ensured it holds the notable luxury it has been known for.
Inspired by hotels of the 1920s, this Grade-II listed building-turned-hotel was initially advertised as London's 'most-up-to-date garage' for Selfridges back in the 1920s.
But, in 2014 opened it's hotel doors. Ensuring they keep the rich history which has been embedded into the walls was no easy feat for this hotel, having to reimagine what it should have looked like in 1926.
This hotel has more secrets than I can even begin to share with it initially being two hotels which were combined in 1854. This was short lived, however, as not before long they were both demolished and rebuilt in 1898 to the hotel we see standing now. Before its demolition, this hotel was bought by the same owner as the Savoy, later being redesigned by CW Stephens who redesigned Harrods.

Even to this day, inside is the oldest working lift in the UK. Having been installed in 1896, it is still functional and man-operated. Not only that, but this hotel was the birthplace of a prince, back when the King of Yugoslavia was exiled. The walls have much more to say, and there is so much history bursting from Claridge's, that a stay here will be an adventure and a lesson in history rolled into one.
Since its opening in 1978, Blakes London has remained timeless and stunning. Opened initially to be one of the world's first boutique hotels, it became more known for its luxury and clientele. Concealed beneath it's basement is the Blakes Below, a late-night venue which has become a favourite of London's elite.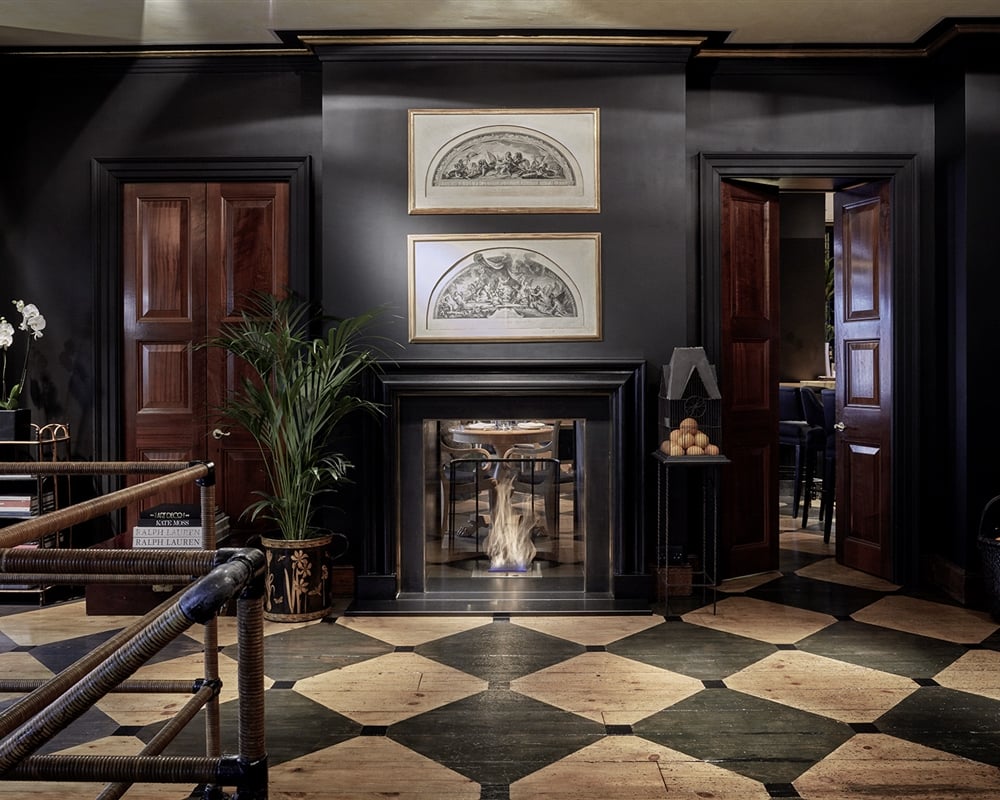 Famously, Blakes has been known to protect its client's privacy, helping to deter the paparazzi which has enabled it to open its doors to guests such as Kate Moss, Princess Margaret, and Gwyneth Paltrow. The Library Suite has even been noted to have hidden cupboards behind fake bookshelves, so not only can you be searching for the history within its walls, but the very things hidden out of sight. 
This iconic hotel began its journey in 1857, its founders Earl Granville and Marchese d'Azeglio wanting to create a new club for travelling diplomats. With them succeeding in their dream, members had to be voted in via ballot, and in time becoming a place many men wished to be a part of.
At one stage, it had been owned by Sirs Michael Caine and Sean Connery, and later the club reopened in 2008 after an expensive refurbishment as a hotel and club.
This iconic hotel only became as such in 1991, previously operating as a hospital. Before this, Lanesborough house had been St George's Hospital before it was demolished, making way for the 350-bed facility it remained as, from 1844 to the 1970s. It is at this time the site became empty for a short time before it was renovated several times to become the hotel we know today.
This luxurious building overlooks Hyde Park, and inspired by the early 19th-century decor, is both intricately regency-designed and yet modern.
The history of this hotel is extensive and wild, having begun as two houses No. 17 and No. 19. Both of these houses, which later formed into the hotel, has been on the map of London for many years. When they operated as homes, the occupants living within their walls saw history we learn about now. These are events such as Jack the Ripper when he stalked the streets of Whitechapel. The trial of Pinchin, when Ella Gottschall was assaulted by Archibald Pinchin when she lived there.
Over time, both Egerton House's were sold numerous times, but by 1890 it became a private hotel. By 1992, the two homes had formed, and 'The Egerton House Hotel' was created as what we know today.
---
While this list isn't extensive, the history within the walls of these places is crawling to be found. With mentions by several guests to enquire with the concierge for the secrets they have heard, making a stay in one of these hotels a juicy expedition in time. While many of these hotels have gone refurbishment and restoration, the original quirks are often still there for many to see, giving these historical buildings an edge over the modern rise of hotels.
Especially when staying in the midst of it, London's living and breathing history is screaming at you to discover, from Buckingham Palace to Westminster…and beyond.
Team hoo.